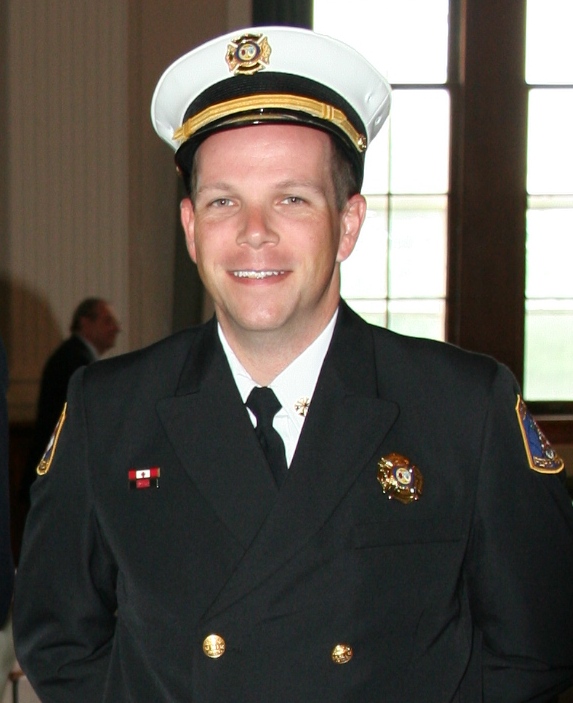 Just after graduating from Executive Leadership - the last course of the National Fire Academy's Executive Fire Officer Program
Dr. David A. Greene
PhD, MBA, BS, AAS, EFO, CFO, CFEI, MIFireE, NREMT-P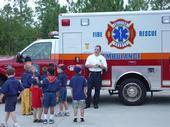 While giving a fire and life safety demonstration to a group of boy scouts and their parents
David A. Greene is currently the Deputy Chief with Colleton County (S.C.) Fire-Rescue. Established in 1994, Fire-Rescue provides emergency services to an immense response area, covering 1054 square miles. Operating from 31 fire stations located in the beautiful South Carolina Lowcountry, the department is an ISO Class 4 Fire Department. The staff is comprised of 260 paid on-call firefighters and officers, supported by 80 cross-trained career personnel. Fire-Rescue operates a fleet of 104 vehicles including 34 engines, 34 tenders, nine advanced life support ambulances, two E-One 95' Platforms, two heavy rescues, one technician level hazardous materials response truck and one aircraft rescue firefighting vehicle.
Through a progressive local government, Fire-Rescue has experienced tremendous growth since 2002. Coverage has been extended to many rural communities through the construction of nine new fire stations. Suppression duties were assumed within three municipalities and countywide ALS Emergency Medical Transport responsibility was assigned in March of 2004. All career staff members are cross-trained as Firefighters and Emergency Medical Technicians (Basic, Intermediate or Paramedic), an effort that significantly improved operations for the citizens. See more at www.colletonfire.com.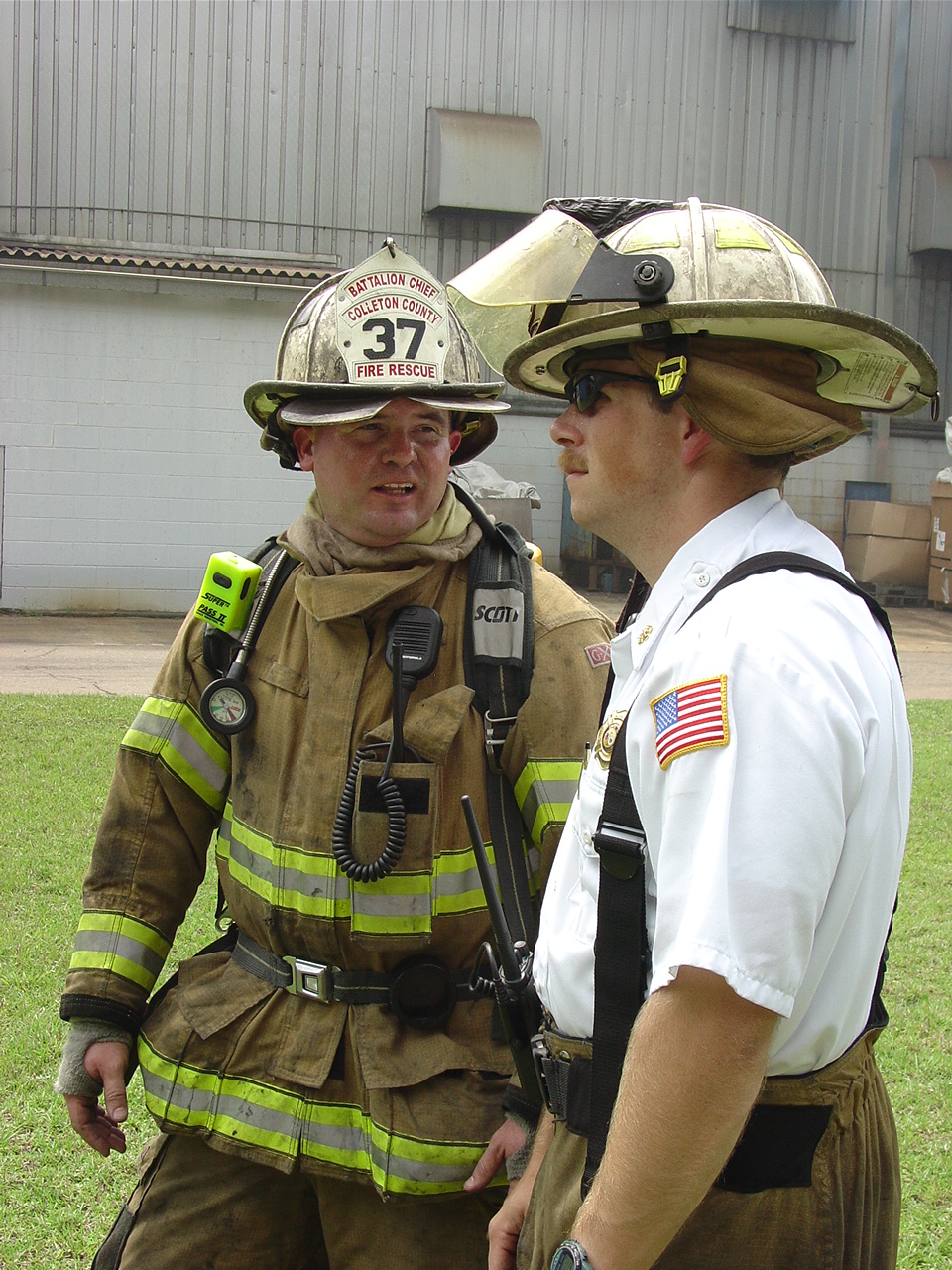 Being briefed by a Battalion Chief while serving as Incident Commander at a four alarm industrial fire.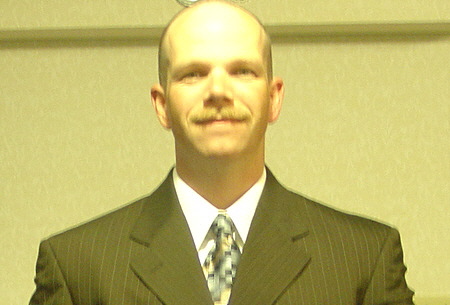 While teaching at the International Association of Fire Chiefs' - International Hazardous Materials Teams Conference in Baltimore, MD - May 2008